Back to Events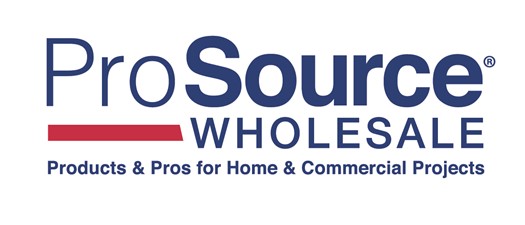 Beer With A Builder: ProSource Wholesale
Tuesday, March 22, 2022
Event Details
Sponsor: ProSource of Amarillo
Price: Free To Members
-------------------------------------------------
About the Sponsor:
Who Is ProSource of Amarillo?
ProSource of Amarillo is the area's premier home improvement showroom. Not only do we fill our store with incredible products at low, wholesale prices, we have a staff with the experience to ensure your vision becomes a reality. As a result, we make home remodeling projects achievable and affordable.
Whether you're looking for products in the latest styles and trends, or you prefer a traditional appearance, we have you covered. Plus, we possess tremendous buying power, as we're one of 145 ProSource showrooms found across North America, generating savings that we pass on to you.
What We Offer
Stepping foot in our store, you'll instantly appreciate the scale of our product lines. We showcase trusted brands from industry-leading manufacturers and suppliers, and all our products are offered at amazing wholesale prices.
Our showroom has wall-to-wall displays, various flooring material installed under foot (so you can see and feel the difference firsthand), and vignettes that offer a glimpse of how the products can look in a real environment.
You'll never feel overwhelmed though. Beyond products and pricing, ProSource offers expert-level advice for your project through our personalized, dedicated service. Meet with a team member to design a room remodel or to find the perfect flooring solution for your home improvement project.
Why We're Different
While we are undoubtedly proud of the immense variety of products we offer, and our commitment to providing them at affordable wholesale pricing, this is only part of what makes ProSource different from our competitors.
While other home improvement stores are content to sell you a product and wave you out the door, ProSource of Amarillo is invested in the success of your project, and the establishment of a long-term relationship.
For trade pros—architects, builders, contractors, designers, installers, remodelers, and more—we offer ProSource membership. With it, you'll be granted benefits like:
•
Project leads and other business growth opportunities
•
Dedicated account manager
•
Expert kitchen and bath design services
•
Unmatched product selection from the industry's top brands
•
Low, wholesale pricing
•
Financing options
•
ProKey
®
24-hour showroom access
•
Free online project collaboration and management tools
Trade Pros:
Learn about the
benefits of membership
Homeowners love working with us because we're different, from access to a private showroom to connections to qualified trade pros, and more. We exist to help trade pros and you, their customer, complete successful home improvement projects. Some of the benefits you'll gain from working with ProSource include:
•
Find a local trade pro for your project
•
Dedicated account manager
•
Expert kitchen and bath design services
•
Unmatched product selection from the industry's top brands
•
Low, wholesale pricing
•
Financing options
•
Free sample checkout
•
Free online tools to build your room design
Homeowners:
Experience the difference
of working with ProSource
Look no further than ProSource of Amarillo for products, service and advice on you next project venture. You can feel confident knowing you have a partner beside you from start to finish, ensuring your success.
Meet Our Staff
At ProSource® of Amarillo, you'll have a dedicated account manager who will be your partner on every project… listening to your needs, and guiding you throughout the selection and purchasing process. It's what you deserve—personalized service. ProSource is dedicated to the success of our trade pro members and to simplifying the home improvement process for homeowners. From start to finish, we're here to help with the complete project, turning dreams into reality.
For More Information: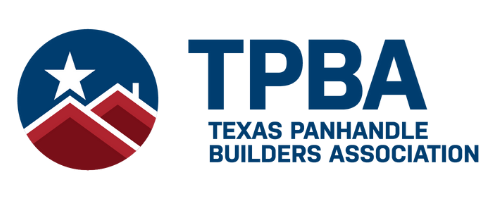 5601 Enterprise Circle Suite D
Amarillo, TX 79106
806.353.3565
Every month, the Texas Panhandle Builders Association members and guests gather for the Beer with a builder. The BWB features local members (sponsors) that host an event at their location with Beer and appetizers. This gives a chance for members to network and explores the sponsor's offerings. The BWB is held at the sponsor's company, typically once a month.
Interested in sponsoring one of our Beer with A Builder? Contact us at 806-353-3565