Back to Events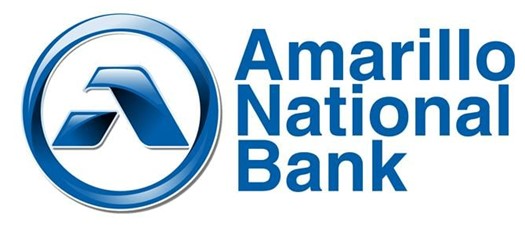 General Luncheon: Amarillo National Bank
Tuesday, August 16, 2022
* Registration open until 8/16/22 at 9:55 AM ()
Event Details
Sponsor: Amarillo National Bank
Price: $10 A Person
Speaker: Pat & William Ware, Co-Chairman & President of Amarillo National Bank
-------------------------------------------------
About the Sponsor:
Take a look at the leadership history of most banks and you'll find a jumbled mess, as they've been bought, sold, reorganized, and sold again. Then compare it with the leadership history of Amarillo National Bank, where you'll see an unbroken family tree. They've never sold out and never intend to. It began in 1892, when cattleman and early Amarillo settler B.T. Ware founded the bank that would become Amarillo National. His descendants have kept Amarillo National Bank in the family ever since.
Texas Monthly named the Ware family "Bankers of the Century" in 1999. American Banker named our chairman, Richard Ware, its "Banker of the Year" in 2017. Today, we are managed by the 5th generation of Wares, with Richard's sons at the helm. Amarillo National Banks Vice Chairman Patrick Ware and President William Ware are the great-great-grandsons of B.T. Ware.
That family legacy keeps growing. In 2019, Amarillo National Bank acquired Lubbock National Bank, combining two historical, Texas banking institutions. The purchase also included Commerce National Bank branches in Austin and Bryan/College Station, allowing Amarillo National Bank to expand our customer-first, community-centered culture beyond the Texas Panhandle. In late 2020, Commerce even changed its name to ANB Bank to reflect a bold new vision and outlook.
We remain family-owned to this day, with no outside shareholders. This allows us to focus on the long term, not next quarter. Customer service still comes first. Community support is a priority.
The Ware family's time-tested, conservative leadership means continuity and stability for our customers. We've seen good times. We've endured the bad. Through it all, we've stayed true to our family values and to the communities that make Texas a great place to live, work and do business.
For More Information: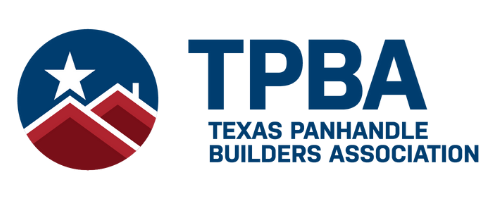 5601 Enterprise Circle Suite D
Amarillo, TX 79106
806.353.3565
Every month, the members and guests of the Texas Panhandle Builders Association gather for the General Membership Luncheon. The luncheons feature local and nationally known speakers presenting topics on important issues regarding the current building and economic climate and trends in our community. The luncheons are held at the TPBA Office (5601 Enterprise Circle, Amarillo, Texas), typically on the third Tuesday of the month.
Interested in sponsoring one of our monthly general luncheons? Contact us at 806-353-3565