Back to Events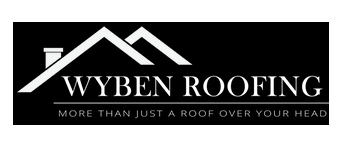 General Luncheon: Wyben Roofing
Tuesday, April 19, 2022
* Registration open until 4/19/22 at 9:00 AM (CST)
Event Details
Sponsor: Wyben Roofing
Price: $10 A Person
Speaker: Pedro Limas with Sound by Design
-------------------------------------------------
About the Sponsor:
Wyben Roofing is a family-owned business, founded by brothers-in-law Jason Ashley and Raymond Roberts.
Jason was born and raised in Stratford, Texas. He has been an Amarillo/Canyon resident for over 17 years. Jason started his roofing career in 2007, working for his grandad's construction company, installing roofs. He has personally overseen the installment of over 500 roofs throughout the Texas Panhandle. Still today, Jason works to instill the values he learned from his grandad of honesty and reliability through each job and roof that he completes.
Jason married his wife, Ashley in 2015. Ashley is a graduate of West Texas A&M University and currently teaches math at Amarillo College. She also serves on the board at Canyon Country Club. Jason and Ashley have 3 children, daughter Payton, and sons Jackson and Benjamin.
Raymond has been an Amarillo resident since 1997. He is a graduate of West Texas A&M University. Raymond, who owns Wyben Homes, has been a custom home builder in Amarillo and the surrounding areas for over 20 years. He has won several home building awards, including Best of Amarillo Home Builder for 2018, 2019, 2020, and 2021. Raymond is an active member of the Texas Panhandle Builders Association.
Raymond's wife, Lindsay, is a CPA and a vital part of Wyben Homes. In addition to Wyben's best builder awards, Lindsay also won the Texas Panhandle Builders Association Volunteer of the Year award in 2020. Raymond and Lindsay have one daughter, Kendall.
For More Information: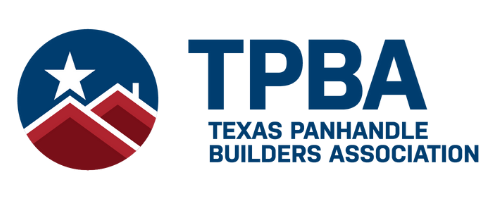 5601 Enterprise Circle Suite D
Amarillo, TX 79106
806.353.3565
Every month, the members and guests of the Texas Panhandle Builders Association gather for the General Membership Luncheon. The luncheons feature local and nationally known speakers presenting topics on important issues regarding the current building and economic climate and trends in our community. The luncheons are held at the TPBA Office (5601 Enterprise Circle, Amarillo, Texas), typically on the third Tuesday of the month.
Interested in sponsoring one of our monthly general luncheons? Contact us at 806-353-3565