Back to Events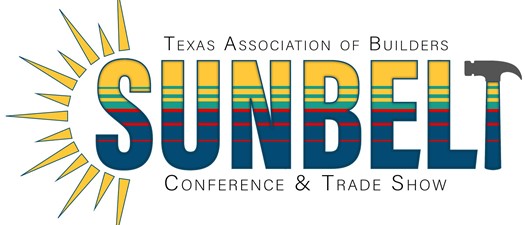 Sunbelt Builder Show
Tuesday, July 12, 2022
to Friday, July 15, 2022
Event Details
The Sunbelt Builders Show™ is designed to help builders, remodelers and associates grow their businesses. The Show is the largest in Texas and draws residential construction industry professionals and associates from around the United States, Canada and Mexico.
Sunbelt brings in 200 plus top manufacturers and suppliers to showcase the best new products and technologies to the nation's elite builders, remodelers and developers. The Show floor is a sponge for quality education and demo sessions for attendees and exhibitors.
The Texas Association of Builders (TAB) will also host its summer committee and board of director meetings July 12 - 15. This is a prime time for TAB's membership to get updated on industry changes following the 87th Legislative Session.